HANDYMAN COVENTRY from GAB- Get Professional Handyman Services
No need to be stranded. No need to hire different professionals to fix those minor and major issues. We've got all the professionals under one roof.
If you're looking for an experienced and trustworthy handyman in Coventry  west midlands to help repair or remodel your Coventry home, or you recently moved into a new apartment and you need to make a few alterations, don't look beyond us at GAB Handyman in Coventry. We are Coventry's leading handyman service and our reputation of excellence has been forged through several years of exceptional service delivery and consummate customer satisfaction.
Our team is made up of seasoned and well-trained professionals across multiple fields in Coventry, ensuring that everything you need can be found under one roof. In addition to being skilled and efficient, our workers make a point of keeping you in the loop at all times, to ensure that your targets are met with exacting precision.
One thing that stands us apart from others is our unwavering commitment to exceeding expectations. That's why we boast one of the quickest response and turnaround times in the industry. We also deliver top-notch service every single time, irrespective of the scale of your project, at rates that won't leave a hole in your pocket. 
Contact GAB Handyman in Coventry today and let's fix you up with our first-class, personalised service.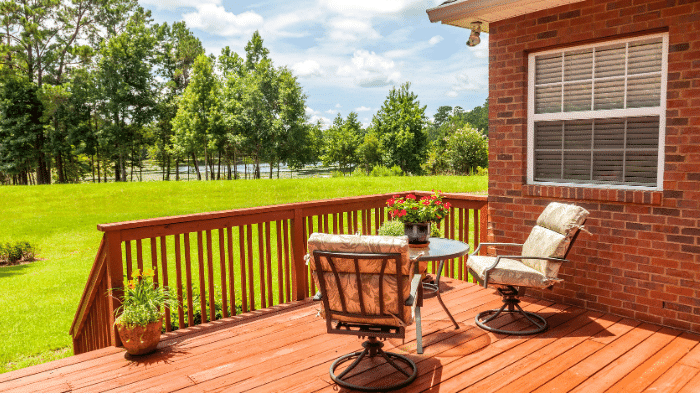 Get all your deck installation and maintenance needs met when you work with us. We can help you construct a deck or patio from scratch or repair an existing one. We are also accomplished at deck staining and power washing, to help you achieve the deck of your dreams.
Our skilled and experienced workmen will craft any number or type of wooden fixtures and furniture for your home including cabinets, walk-in closets, countertops, lounges, chaises and patios. No matter the complexity or uniqueness of your need, we've got you covered.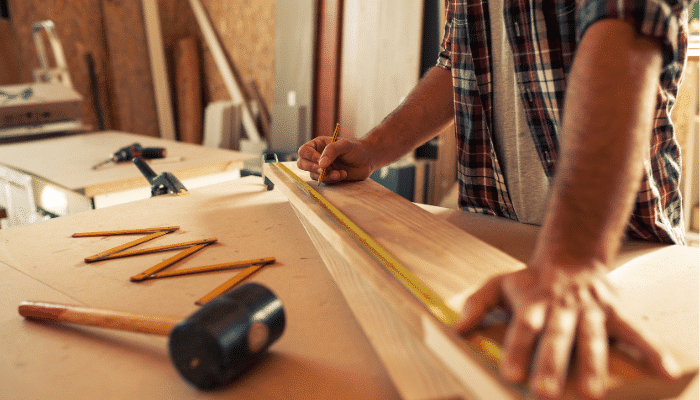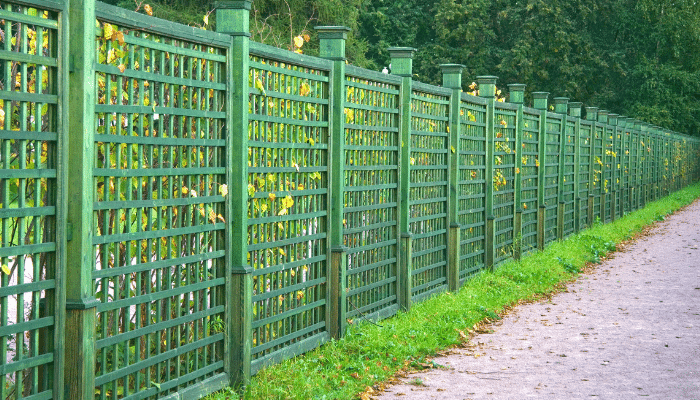 If you're looking to build a new fence, any type of fence, or reinforce the structural integrity of an existing fence, for both residential and commercial properties, let GAB Handyman in Coventry know.
We can handle both residential and commercial buildings painting jobs. Inject your structure with more verve by engaging GAB Handyman in Coventry services.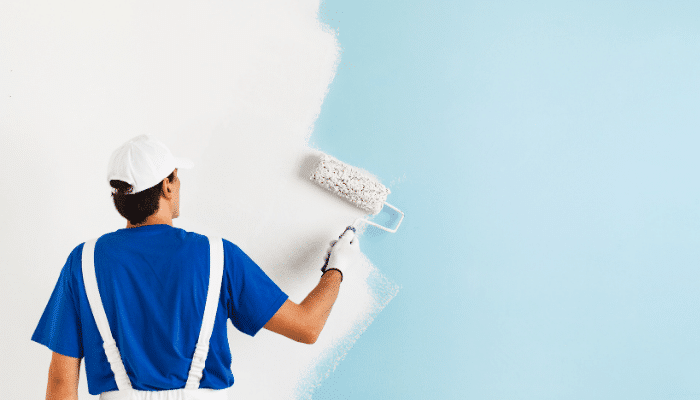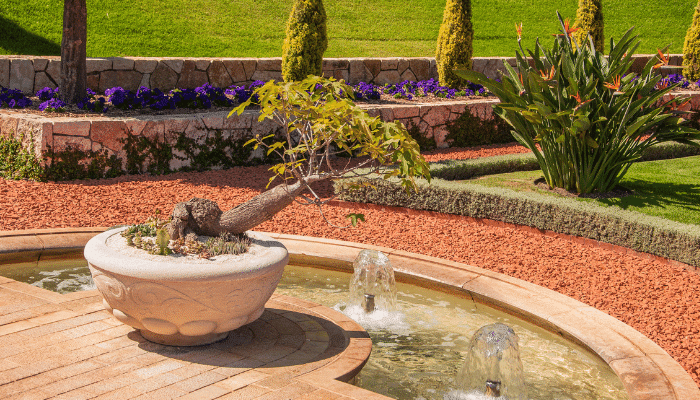 Infuse your home with a welcoming ambience when you make use of our landscaping services. Our paving, stone craft, gardening, artificial turf and landscaping, bricklaying and steps construction solutions are guaranteed to make your lawn the envy of the whole neighbourhood.
Do you want your furniture and other fixtures to more closely reflect your personality? Let's make it happen for you. We will create furniture tailored to your specific requirements. You just inform us of your required size, colour, design and texture and we'll bring your vision to life.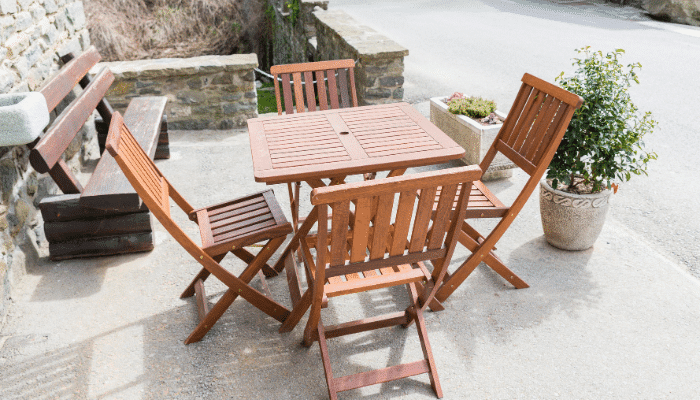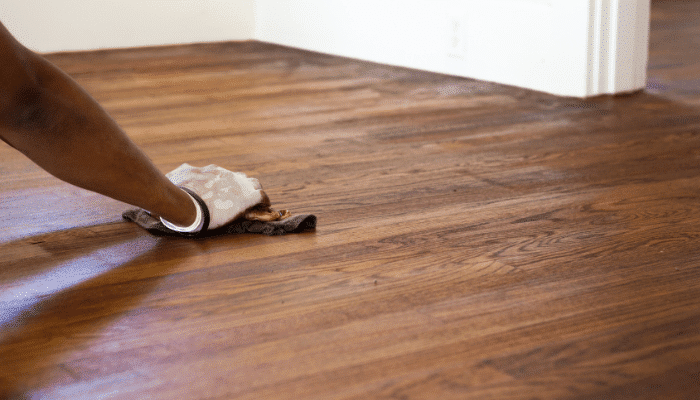 It's better to let our workmen handle this task for you. We'll execute your wood flooring project from inception to conclusion, with excellent results. We've got it down to an art, and we can deliver a flawless job no matter what design you have in mind, or the type of wood we're working with.
Contact us for your rewiring, switch installation and light replacement jobs. We also handle the installation and repair of electrical appliances and fixtures. Our skilled workmen can handle any electrical tasks around your home, irrespective of scale or complexity. We are also well versed in the best safety and protection measures, to prevent accidental damage to property.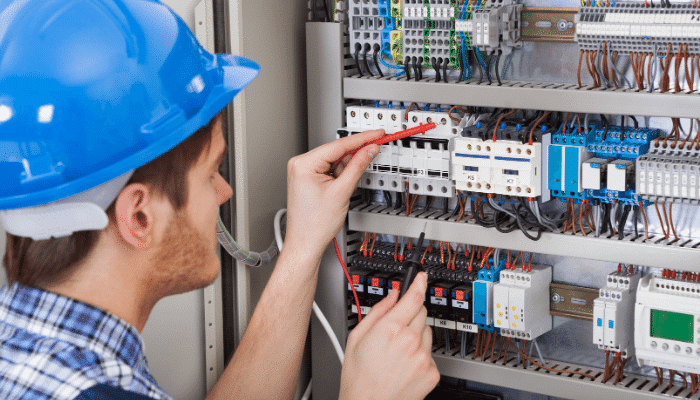 Why Use Choose GAB Handyman in Coventry West midlands?
OVER 46 YEARS TEAM EXPERIENCE
CV1, CV1 1AH, CV1 1AJ, CV1 1DD, CV1 1DE, CV1 1DF, CV1 1DG, CV1 1DL, CV1 1DN, CV1 1DS, CV1 1DX, CV1 1DY, CV1 1EA, CV1 1EE, CV1 1EJ, CV1 1ET, CV1 1EU, CV1 1EX, CV1 1EY, CV1 1FD, CV1 1FE, CV1 1FJ, CV1 1FL, CV1 1FN, CV1 1FQ, CV1 1FS, CV1 1FX, CV1 1FY, CV1 1FZ, CV1 1GF, CV1 1GG, CV1 1GS, CV1 1GU, CV1 1GX, CV1 1HF, CV1 1HG, CV1 1HL, CV1 1HN, CV1 1HT, CV1 1HU, CV1 1JA, CV1 1JB, CV1 1JD, CV1 1JN, CV1 1JQ, CV1 1JR, CV1 1JS, CV1 1LA, CV1 1LB, CV1 1LF, CV1 1LH, CV1 1LL, CV1 1LN, CV1 1NA, CV1 1NB, CV1 1NE, CV1 1NF, CV1 1NG, CV1 1NH, CV1 1NQ, CV1 1NR, CV1 1PB, CV1 1QL, CV1 1QS, CV1 1QT, CV1 1QX, CV1 1WX, CV1 1YT, CV1 1YX, CV1 1ZA, CV1 2AA, CV1 2AB, CV1 2AD, CV1 2AE, CV1 2AF, CV1 2AG, CV1 2AH, CV1 2AJ, CV1 2AL, CV1 2AN, CV1 2AP, CV1 2AQ, CV1 2AR, CV1 2AS, CV1 2AT, CV1 2AW, CV1 2AX, CV1 2AY, CV1 2AZ, CV1 2BA, CV1 2BB, CV1 2BD, CV1 2BE, CV1 2BF, CV1 2BG, CV1 2BH, CV1 2BJ, CV1 2BN, CV1 2BP, CV1 2BQ, CV1 2BS, CV1 2BT, CV1 2BU, CV1 2BW, CV1 2BX, CV1 2BY, CV1 2BZ, CV1 2DA, CV1 2DB, CV1 2DD, CV1 2DE, CV1 2DS, CV1 2DT, CV1 2DW, CV1 2DX, CV1 2DY, CV1 2EA, CV1 2EB, CV1 2EE, CV1 2EG, CV1 2EL, CV1 2EW, CV1 2EY, CV1 2EZ, CV1 2FF, CV1 2FJ, CV1 2FL, CV1 2FX, CV1 2FZ, CV1 2GB, CV1 2GF, CV1 2GN, CV1 2GS, CV1 2GT, CV1 2GX, CV1 2GY, CV1 2HA, CV1 2HD, CV1 2HF, CV1 2HG, CV1 2HJ, CV1 2HL, CV1 2HN, CV1 2HP, CV1 2HQ, CV1 2HR, CV1 2HS, CV1 2HT, CV1 2HU, CV1 2HW, CV1 2HX, CV1 2HY, CV1 2HZ, CV1 2JA, CV1 2JB, CV1 2JD, CV1 2JE, CV1 2JF, CV1 2JG, CV1 2JH, CV1 2JJ, CV1 2JL, CV1 2JN, CV1 2JP, CV1 2JQ, CV1 2JR, CV1 2JS, CV1 2JT, CV1 2JU, CV1 2JW, CV1 2JX, CV1 2JY, CV1 2JZ, CV1 2LB, CV1 2LD, CV1 2LE, CV1 2LF, CV1 2LH, CV1 2LJ, CV1 2LL, CV1 2LN, CV1 2LP, CV1 2LR, CV1 2LS, CV1 2LT, CV1 2LU, CV1 2LW, CV1 2LX, CV1 2LY, CV1 2LZ, CV1 2NA
Coventry West Midlands is a large metropolitan city located in England's West Midlands. The city is well known for being the home  to the University of Coventry, one of the leading universities in the country. The city is also a popular place for tourists and is the largest in the area with over eight  million people living in it.
The city is centrally located and is about half an hour's drive from London. The major transport links include the London Underground, rail links and buses. There are also a variety of tube stations including those in London's Docklands, Manchester Piccadilly Circus, London Marble, Birmingham New Street and elsewhere. The West Midlands Express train connects the city to all of London.
The city is divided into two major sub-divisions. The County of Worcestershire includes the towns of Woolston and Workington. The City of London is located to the north of the two cities and is known as the Big Ben. The latter is the heart of London City. There are also numerous hostels and bed and breakfasts in the city that can make your stay more comfortable.
If you like shopping and want to experience a wide variety of goods in one location, then the City of Coventry has two sopping centres, The Forum and The Big Ben. For the younger generation, there are the Coventry Museum & Art Gallery where you can view art and history. It is also home to the National Motorcycle Museum, which features motorcycles from all around the world.
There are many entertainment venues in the city. The Coventry Playhouse Theatre is located in the city. This theatre is the oldest one in the region. Other popular venues include the Coventry Empire Theatre and the Adelphi cinema.
To get to the best parts of the city, the public transport is the best option. There are plenty of bus routes serving the major locations. For those looking for an alternative method of transportation, taxi and car rental are good alternatives. Taxis in the city centre are cheap and reliable. However, those living in the outskirts of the city are best served by the underground rail system known as the MetroNorth.
For those who want to shop, Coventry has a wide array of local department stores. These include Sainsbury's, Marks and Spencer and Lidl. Of course, there are also local boutique shops available in the city. These include The Fleet store which is located on Station Street. Other local shopping areas include St. Michael's street and Wye Street.
There are a few places in the city that have historical significance. One of these is The Well, a Roman Bath House which was built in the first century. Another local attraction is the Roman Road, which intersects the town. Those interested in archaeology should take a look at Stonehenge.
If you are looking for entertainment while you are in the area, you will find a number of theatres and musical houses. Some of the theatres are located inside the Old Coventry Museum. If you are looking for a more commercial type of theatre, then you will find plenty of theatres located on the outside of Coventry. So if you are looking for a good night out, or a good way to relax, Coventry West Midlands could be just the place for you.
"Gabby Handyman in Coventry is my favourite handyman services provider in the city." "I have been in touch with GAB Handyman at Coventry since 1999 and I must say they are the best." "We have been using GAB Handyman since then and we are delighted with the way they have taken care of our building. They have qualified and bonded plumbers with many years of experience, all with the greatest customer service."
"I have been trusting GAB Handyman Coventry with many of my construction issues for over ten years. They are always on time and one roof after another is done in a satisfactory manner. My feedback has been that they are the leading handyman service provider in the city and will continue to be so." "I am very satisfied with what GAB Handyman Coventry has to offer for both customers and myself. They have the experience necessary to deal with whatever issues may arise in the future, while maintaining a reputation for great customer service."
"The staff is very knowledgeable about everything related to GAB Handyman and with so many years of experience, they are qualified to repair and install any type of garden or fence. They are also trained in high quality fittings and high security fencing systems. This saves me the time and hassle of having to find the best company to fit anything for me." "My main concern was finding a reliable company that would do a good job of replacing the damaged or broken fencing panels without damaging the property. GAB Handyman in Coventry provides me with excellent support by sending an expert to inspect the property before any work begins."
GAB Handyman in Coventry offers the leading handyman services in the UK. Over the years, they have expanded their range of products and services to include garden fence and security fencing, conservatory upgrades, water features and landscape maintenance. GAB Handyman also provides deck and patio cover repairs, gutter repairs, and brickwork repairs to name but a few. They also offer a large variety of decking materials and accessories. The decking materials available through GAB Handyman include eave boards, composite decks, weatherproof decking and vinyl decking.
"I hired a GAB Handyman from Coventry before moving into my new home and I'm very happy that we did. They are friendly, efficient and always on time. I cannot compare the level of service and attention to detail that they provide with other deck maintenance companies. I would highly recommend them to anyone looking for a high standard yet affordable deck maintenance service."
"I am satisfied with the level of work and attention GAB Handyman in Coventry has given to my property. They are both highly knowledgeable and experienced at what they do and they are committed to making sure that all of my needs are met." "I am pleased with the level of service and attention GAB Handyman in Coventry has given to my property. They are both highly knowledgeable and experienced at what they do and they are committed to making sure that all of my needs are met."
"I highly recommend GAB Handyman in Coventry as the leading handyman service in the area. I have been using their products for over two years and I am more than satisfied with the level of quality, workmanship and attention to detail. They are extremely knowledgeable about all aspects of maintaining wood floors and their products are second to none."
GAB Handyman in Coventry offers many years of experience and is dedicated to giving their customers the best service possible. If you are looking to install artificial grass or any other wood flooring in your property you can relax knowing that GAB Handyman in Coventry can help. Contact GAB Handyman in Coventry today to see how they can help. GAB Handyman can offer you expert artificial grass installation and will ensure that your property is left completely looking its best. You will not find a better or more experienced company to deal with for your installation needs.
Handyman Services is just one aspect of Property Maintenance that homeowners need. They can take on many different services that people may need. If you have ever thought about starting your own business, you may want to consider a career as a handyman. This is a great way to be self-employed and work for yourself. Many people today are also choosing to become a handyman service business in order to have additional income.
Handyman Services has 3 years' experience in plumbing and landscaping as well. Have experience in painting, floor covering, tiling, and cabinets. All experienced handymen are here to help inform you what you must repair or construct. If you are unsure what kind of services you can offer, we can show you how to become more successful with your own home improvement projects.
Many handymen companies offer franchise opportunities. If you are interested in becoming a professional handyman, you should contact a company specializing in repair and construction. Most companies require you to start as an apprentice. This will help you learn the trade and gain experience before working with a company full time. Most franchises are small businesses, but some large companies own handymen franchises.
Typical handyman services include plumbing, roofing, painting, electrical installation, etc. You can offer any type of repair or construction-related services. You can fix appliances, install granite counter tops, install hardwood flooring, etc. You can do all repairs yourself or you can use a contractor.
If you are thinking about starting your own company, you need to consider one of two options: contracting or franchise. Contracting is the most popular option. A handyman services company hires workers, supplies, equipment, and pays them per job. The company then takes care of the financial end of the operation. The advantage of contracting is that you do not have to worry about the technicalities of running a business and can focus all your attention on providing quality handyman services to your customers.
Franchise companies differ in several ways. Most of them are nationwide organizations with offices in every major city in the country. They hire professional handymen who belong to a union or are affiliated with a local handyman's association. They are paid a franchise fee by the customer who hires their services and are reimbursed by the franchisor when the job is complete. This is a win-win situation for both parties. The franchise owner has the knowledge and skills needed to succeed, the home improvement company has easy access to skilled labor, equipment, and a steady supply of clients, and the customer gets expert assistance with home improvement projects.
The downside to using a handyman services is that they do not provide any training or advice on home improvement projects. This is a very important aspect of being a professional handyman. You must be able to offer your clients sound advice on plumbing, electrical, or any other aspect of household improvement projects. A competent handyman service company will be happy to provide you with references and free estimates so that they can show you how their system works, and will let you give it a try before hiring you to do any remodeling work.
One thing that both handymen services and Property Improvement have in common is that they both require some type of investment in materials, tools, and time. Plumbing and electrical jobs may require you to purchase new equipment such as water hoses and fixtures, and you should carefully consider this before contracting with a handyman services or franchise company. Professional handyman repair companies can also offer professional design services such as measuring for the pipes that you will run through, and installation of light fixtures. With these tips, you can choose the best  professional handyman service company to make your bathroom plumbing or electrical installation a great experience.